Your trusted real estate agent in Antigua W.I. since 2005
US$ 750,000 US$ 450,000
Piccadilly, Engish Harbour, Antigua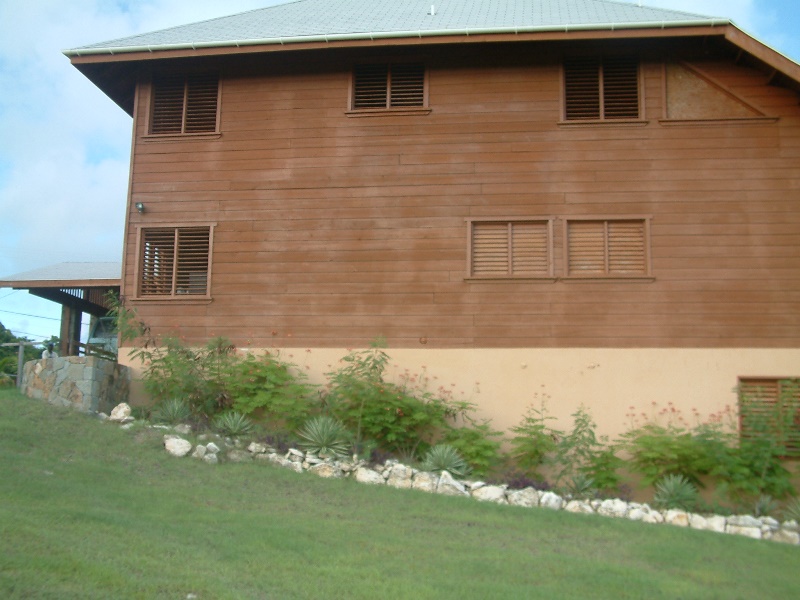 COUNTRY MANOR HOUSE
Property Sales
US$ 750,000 US$ 450,000
5
3
66600 sq. ft
6,000 sq. ft.
Highlights
Caribbean Sea View
Deck
Terrace
Built in 2007, the Piccadilly Country House is a 6000 sq. ft., three-story home positioned on 1.18 acres of fenced land with a private setting that allows you to relax and enjoy the famous trade winds and water views of Mamora Bay in the distance. The home is located in the much sought-after area of Piccadilly on the south-eastern side of the island.
The property incorporates 5 bedrooms and 3 bathrooms and very high ceilings. On the second floor, there is an extra-large kitchen, dining room, living room, master bedroom with en-suite, guest bedroom and bath with a sitting area, library/office, or lounge space. The top level has 3 bedrooms and full bath with extra wide staircase and walkway that overlooks the kitchen.
Located just five minutes away from the historic and popular English Harbour this property offers the best of privacy yet still close enough to enjoy fine dining and an entertaining nightlife.
---
Features
1.2 acre of land
6000 sq. ft. of living space
Large gourmet kitchen
Open plan living and dining room
High ceilings
20,000-gallon cistern
Cable TV and wireless internet
Room for the addition of a pool and/or guest cottages
Fully fenced

---
Amenities
5 Bedrooms
Caribbean Sea Views
Terrace
We accept



Strategic Alliances
We also advertise our properties internationally on the following websites:
Contact Us
Owner/Founder


Dominique D'Aloia,
+1 (268)-725-4128
dominique@paradisepropertiesconnection.com

Paradise Properties Connection Ltd.
,
English Harbour, St. John's, Antigua, W.I. ©2005-2023
Paradise Properties Connection Ltd.
St. John's, Antigua, W.I. ©2005-2023