Your trusted real estate agent in Antigua W.I. since 2005
US$ 220,000 US$ 195,000
Paradise View - Dickenson Bay, St John's,antigua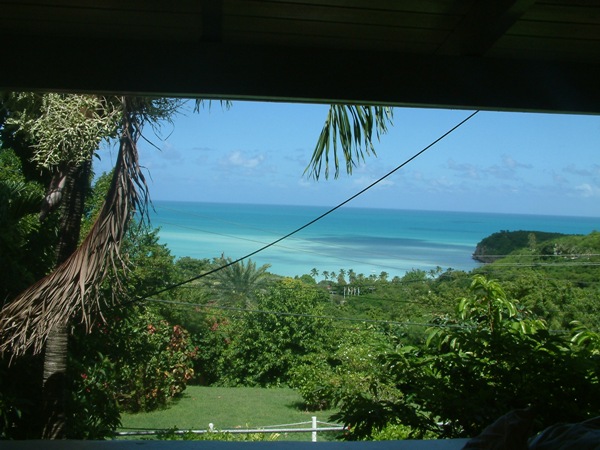 HALCYON HEIGHTS VILLA 17
Property Sales
US$ 220,000 US$ 195,000
1
1
7000 sq. ft / 0.15 ac.
1,000 sq. ft.
Highlights
Caribbean Sea View
Swimming Pool
Deck
Terrace
Presenting for sale, Halcyon Heights #17, a delightful Caribbean-style large cottage that captures the essence of tropical living. This charming property offers all the comforts you could possibly desire and is sold with the furniture, making it a convenient and ready-to-move-in option.
One of the highlights of Halcyon Heights #17 is its absolutely amazing view overlooking Dickenson Bay. With an unobstructed view of the sunset 365 days a year, you can savor breathtaking moments from the comfort of your own home. This serene and peaceful atmosphere invites you to relax and soak in the strong Caribbean colors that surround you.
Featuring one bedroom and one bathroom, this lovely apartment is centrally located within a quiet complex. The large balcony is perfect for al fresco dining while enjoying the scenic view of Dickenson Bay and overlooking the outdoor pool. If you're a beach lover, you'll be pleased to know that Dickenson Bay Beach is just a short 5-minute drive away. In addition, all other amenities, including bars and restaurants, are within a 5-minute walk or a short drive.
Halcyon Heights exudes a unique Caribbean feel and offers privacy, relaxation, and personal enjoyment. Perched on a small hill overlooking Dickenson Bay, this residential complex consists of just 24 privately owned villas spread over 1.4 acres. The beautifully landscaped tropical gardens and the centrally located fresh water swimming pool add to the overall appeal and tranquility of the surroundings. Access to the development is via a private drive from the main road, and the beach is only a short walk away.
Halcyon Heights is conveniently located approximately 3 miles from the capital, St John's, and 10 minutes from VC Bird International Airport. Situated on the northwestern coast of Antigua, overlooking the Caribbean Sea, it offers a secluded and relaxing atmosphere for those seeking a peaceful retreat.
The property at Halcyon Heights is developed on two levels, with the lower buildings being split-level, mainly consisting of single-story units. Each of these units features a bedroom, living and dining area, kitchen, and verandah. On the upper level, you'll find two-story buildings, with each storey forming a separate unit. These units offer split-level accommodations, including living and dining areas, kitchen, verandah, and one or two bedrooms.
Access to the property is provided by public roads and a private driveway. Each unit is assigned a parking space, ensuring convenience for residents and guests. The site manager oversees daily maintenance, preserving the beauty and functionality of the property. There is also a monthly condominium charge due on a quarterly basis to cover shared expenses.
In summary, Halcyon Heights #17 embodies the essence of Caribbean living. Its scenic location, peaceful ambiance, and convenient amenities make it a perfect retreat for those seeking relaxation, privacy, and enjoyment in a stunning tropical paradise. Don't miss out on the opportunity to own this artistic and inviting apartment at Halcyon Heights.
---
Features
The common amenities include a fresh water swimming pool in the centre of the development surrounded by well maintained and landscaped gardens.
---
Amenities
1 Bedroom
Caribbean Sea Views
Terrace
Private Swimming Pool
Deck
---
Nearby
Nearest Bar/Restaurant:
Bella Vita 5 minute walk
Nearest Supermarket:
First Choice Supermarket 5 minute drive
Nearest Airport:
V.C Bird International Airport 20 minutes drive
Nearest Beach:
Dickenson Bay 5 minute drive
We accept



Strategic Alliances
We also advertise our properties internationally on the following websites:
Contact Us
Owner/Founder


Dominique D'Aloia,
+1 (268)-725-4128
dominique@paradisepropertiesconnection.com

Paradise Properties Connection Ltd.
,
English Harbour, St. John's, Antigua, W.I. ©2005-2023
Paradise Properties Connection Ltd.
St. John's, Antigua, W.I. ©2005-2023