Your trusted real estate agent in Antigua W.I. since 2005
US$ 450,000
Mamora Bay Land Parcel #105 (lot #5)
English Harbour, Antigua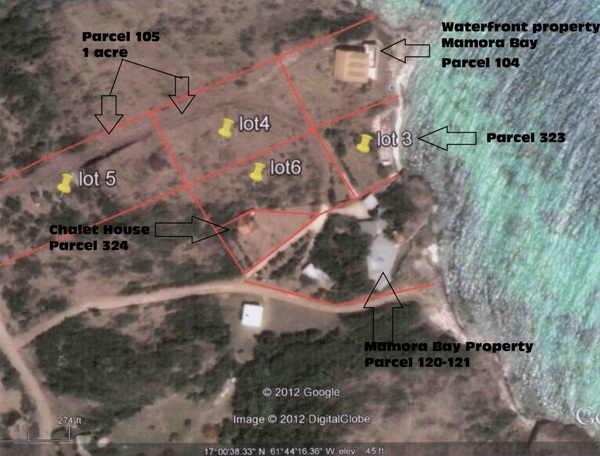 MAMORA BAY LAND PARCEL #105 (LOT #5)
Land Sales
US$ 450,000
This parcel of land is located near the North East end of English Harbour, Mamora Bay is an extremely well protected bay with quiet and protected anchorage, an exclusive marian and club.
The biggest draw in Mamora Bay (aside from the well-protected anchorage) is the St, James Club, an exclusive hotel.
Parcel 105 is a 1.21 acre / Sq Ft 53,000 rectangular plot with direct access from the road to the West of the properties and contains the footings and structural timbers for a four bedroom house started there. It also contains a standby generator.
---
Features
Has access to the beaches and waterfront areas.
Standby generator?

Road access

We accept



Strategic Alliances
We also advertise our properties internationally on the following websites:
Contact Us
Owner/Founder


Dominique D'Aloia,
+1 (268)-725-4128
dominique@paradisepropertiesconnection.com

Paradise Properties Connection Ltd.
,
English Harbour, St. John's, Antigua, W.I. ©2005-2023
Paradise Properties Connection Ltd.
St. John's, Antigua, W.I. ©2005-2023