Your trusted real estate agent in Antigua W.I. since 2005
US$ 1,250 per month
Valley Church, St.mary's, Antigua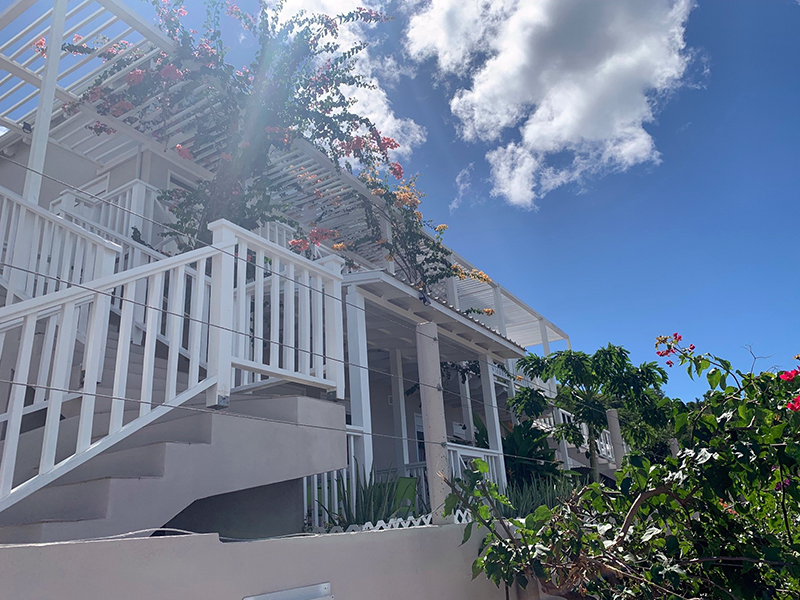 PASSION VILLAGE MARE
Long Term Rentals
US$ 1,250 per month
Passion Village Mare, located in Valley Church on Antigua's west coast, is a recently built apartment consisting of a fully equipped kitchenette, a small living room with a double sofa bed, one queen size bed bedroom, and a bathroom. All the furniture is Italian, the voltage is 110v and 220v, A/C is available in the bedroom and the living room has a ceiling fan.

Housekeeping service is provided every 2 weeks and parking space is available on the side.
Within a 5 minutes drive, you can find bars and restaurants, a supermarket, and a pharmacy at the popular Jolly Harbour. The Valley Church Beach is only a few minutes walk away.

---
For 10 years paradise properties connection has provided a concierge service to off-island international clientele.
Paradise properties connection ltd. Has comprehensive Antigua real estate listings. Properties and villas for sale, land for sale, and luxury villa rentals are available across the entire island of Antigua.

"My vision for the company is to make sure that our clients have the best possible experience, whether it be helping them with their property acquisition or renting our villas. We offer multilingual services in Italian, french and remain committed to giving our clients the best service, in all areas to help them relocate and get settled in Antigua." - Dominique D'Aloia, owner and director of paradise properties connection

---
Features
A/C

Wi-Fi
Fully equipped kitchenette
Double sofa bed
TV
Housekeeping every 2 weeks

---
Amenities
1 Bedroom
Television
Air Conditioning
Internet
Fully Equipped Kitchen
Private Garden
---
Nearby
Nearest Bar/Restaurant:
Fox House Restaurant 5 minutes drive
Nearest Supermarket:
Epicurean at Jolly Harbour 5 minutes drive
Nearest Airport:
V.C Bird International Airport 40 minutes drive
Nearest Beach:
Valley Church 5 minutes walk
---
Check Availability