Your trusted real estate agent in Antigua W.I. since 2005
US$ 1,850,000 US$ 1,450,000
Villa 3 Palms - Motivated Seller ! A Fantastic Purchasing Opportunity.
Long Bay, St. Phillip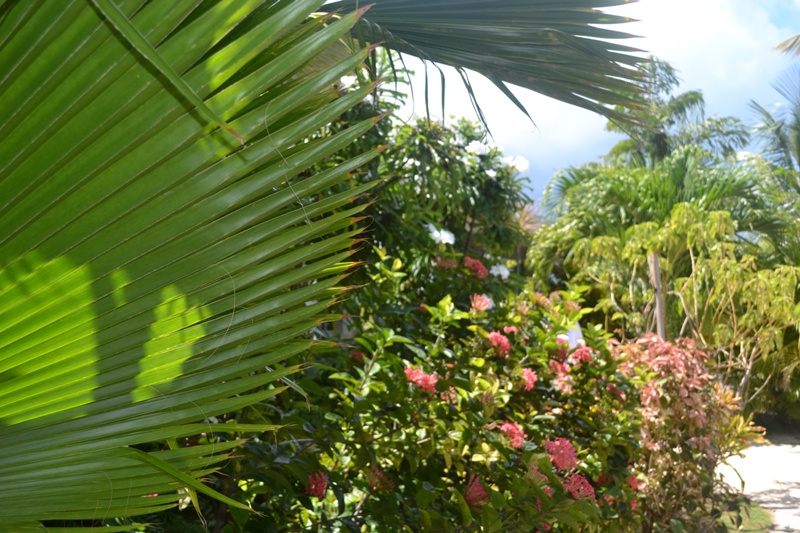 VILLA 3 PALMS - MOTIVATED SELLER ! A FANTASTIC PURCHASING OPPORTUNITY.
Property Sales
US$ 1,850,000 US$ 1,450,000
Highlights
Luxury Home
Swimming Pool
Deck
Terrace
Villa 3 Palms is a magnificent property located in the serene and picturesque area of Long Bay, Antigua and Barbuda. Priced to a reduced rate of US$1.45 million for a quick sale, this exquisite 5-bedroom, 5-bathroom two-story villa offers a captivating ocean view that will leave you breathless.
Situated near the stunning Long Bay Beach and the prestigious Veranda Resort and Spa, Villa 3 Palms provides an ideal location for those seeking tranquility and luxury. This unique property combines the privacy of your own villa with the convenience of resort amenities, allowing you to enjoy the best of both worlds.
As you approach the villa, you will be immediately struck by the beauty of its surroundings. A short walk to Long Bay Beach ensures easy access to pristine sands and crystal-clear waters, while the villa itself offers an atmosphere of absolute privacy and seclusion.
The interior of Villa 3 Palms is truly impressive. Featuring spacious bedrooms, each with its own en-suite bathroom, this villa provides ample room for large families or groups of friends. The expansive living area seamlessly integrates with the fully-equipped kitchen, creating a perfect space for entertaining and relaxation.
One of the highlights of Villa 3 Palms is its private pool, complete with a lovely and refreshing waterfall. Imagine yourself basking in the warm Caribbean sun, sipping cocktails by the poolside, and taking refreshing dips in the crystal-clear waters. This villa truly epitomizes the essence of tropical living.
Furthermore, residents of Villa 3 Palms can enjoy the peace of mind that comes with 24/7 security service provided by Veranda Resort. In addition, the property management and maintenance are expertly taken care of by the resort. This ensures that your investment is well-protected, allowing you to simply relax and enjoy the beauty of your surroundings.
As an added bonus, the property is serviced by Verandah Hotel, offering a range of amenities and conveniences. For a monthly charge of US$550, residents can avail themselves of maintenance services, general insurance coverage, and protection against damages caused by hurricanes. Additionally, they have free access to the Verandah Hotel's gym, restaurants, bar, and other general amenities, which further enhance the lifestyle of the residents.
In summary, Villa 3 Palms presents a remarkable opportunity to own an exceptional property in the heart of Long Bay, Antigua and Barbuda. With its reduced price of US $1.45 million and the myriad of luxurious features it offers, this villa represents a fantastic purchase opportunity that is not to be missed. Don't wait, as this is an incredible chance to capture your own piece of paradise in the Caribbean.
---
Features
Furnished
Swimming pool
Resort amenities
Water heating
Generator
Hurricane shutters
Air conditioning
Ceiling fans
Large garden
Ocean view
Security guard
Walking closet
Laundry area
The property is serviced by Verandah Hotel. It is inclusive of maintenance, general insurance, damages after a hurricane, free access to the Verandah Hotel such as the gym, restaurants, bar, and other general amenities for a monthly charge of US$550.
---
Amenities
5 Bedrooms
Terrace
Private Swimming Pool
We accept



Strategic Alliances
We also advertise our properties internationally on the following websites:
Contact Us
Owner/Founder


Dominique D'Aloia,
+1 (268)-725-4128
dominique@paradisepropertiesconnection.com

Paradise Properties Connection Ltd.
,
English Harbour, St. John's, Antigua, W.I. ©2005-2023
Paradise Properties Connection Ltd.
St. John's, Antigua, W.I. ©2005-2023