Your trusted real estate agent in Antigua W.I. since 2005
US$ 2,700,000
Willoughby Bay, St. Paul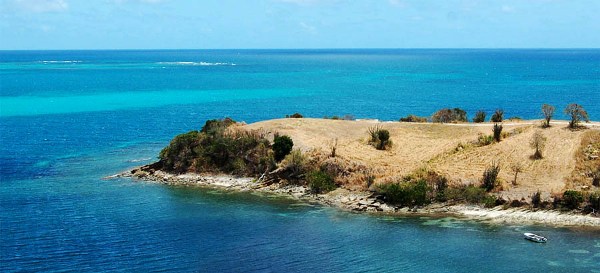 DANIEL BAY
Property Sales
US$ 2,700,000
Highlights
Caribbean Sea View
Deck
Daniel Bay is situated within Willoughby Bay, on the south east of the island. Located on 3.5 acres of prime, beachfront land, a stunning location, Daniel Bay delivers breathtaking, uninterrupted views of crystal blue and turquoise waters. The homeowners will enjoy private, direct access to the sea.
Ultimate privacy and serene beauty is the essence of this luxury development. Surrounded by spectacular waters and secret coves, Daniel Bay is the perfect setting for a luxury, gated development, comprising of six stylish homes.
Each home will occupy half an acre of prime, beach-front land, and encompass approximately 4,000-6,500 square feet of impressive indoor and outdoor living spaces, a contemporary-designed infinity pool, and split-level sun terraces. The villa plans can be modified and refined to ensure all of your unique requirements are met.
Daniel Bay boasts absolute privacy, exclusivity, and security, whilst also being just a few minutes' drive from English Harbour and Nelson's Dockyard. The capital St John?s is a 25-minute drive from and a 30-minute drive from the airport.
Put simply, Daniel Bay will beckon anyone seeking true luxury and tranquility.
Plot 1
0.54 Acre / 23,659 square feet / 2198 square metres

Suitable for build size between 6,000 & 9,000 sq ft

Price Range: $2,900,000 - $3,900,000 USD

Plot 2
0.59 Acre / 25,672 square feet / 2385 square metres

Suitable for build size between 6,000 & 9,000 sq ft

Price Range: $2,900,000 - $3,900,000 USD

Plot 3
0.53 Acre / 23,142 square feet / 2150 square metres

Suitable for build size between 6,000 & 9,000 sq ft

Price Range: $2,900,000 - $3,900,000 USD

Plot 4
0.75 Acre / 32,670 square feet / 3,035 square metres
Villa Liene: 8,500 sq ft / 6 Bedrooms / 7 Bathrooms

Infinity Pool / Direct Beach Access

Price: $4,500,000 USD

Plot 5
0.46 Acre / 20,042 square feet / 1862 square metres

Suitable for build size between 4,000 & 6,000 sq ft

Price Range: $2,200,000 - $2,800,000 USD

Plot 6
0.60 Acre / 26,350 square feet / 2448 square metres

Suitable for build size between 5,000 & 7,000 sq ft

Price Range: $2,700,000 - $3,400,000 USD

---
Features
Six luxury homes on six different plots
From 4,000 to 9,000 square feet of indoor/outdoor living space

Unique waterfront setting with mooring facilities

Individual, private beach access

Infinity swimming pool

Unrivalled views of the ocean and surrounding landscape

---
Amenities
4 Bedrooms
Caribbean Sea Views
Deck