Your trusted real estate agent in Antigua W.I. since 2005
US$ 400,000
Mamora Bay Parcel #105 (lot #4)
Mamora Bay, English Harbour, Antigua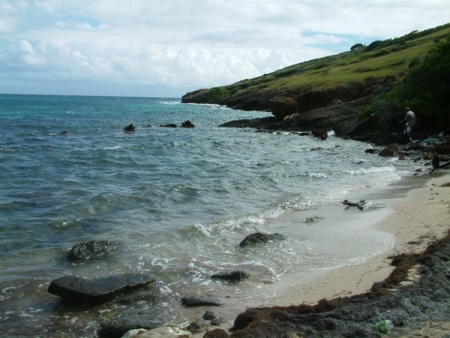 MAMORA BAY PARCEL #105 (LOT #4)
Land Sales
US$ 400,000
This is a 1.01 acre parcel of land which is located on a hillside at Mamora bay. This property has an approximate 25 degree slope which offers unobstructed views of Mamora Bay and the Caribbean Sea
Mamora Bay is located near the North west end of English Harbour. Mamora Bay is an extremely well protected bay with quiet and protected anchorage.
The biggest draw in Mamora Bay (aside from the well-protected anchorage) is the St, James Club, an exclusive and expensive club that is popular with large yachts and their crew.
The land is 1.01 acres with 25 degrees of slope sea to give magnificent views of the serene bay and the St, James Hotel.
The bay has been dredged so as accommodate the super yachts.
The land can be accessed by both land and sea.
The land is entirely fenced, with an unpaved access road leading to it.
The land is situated on a slope with the main road access at the back, with the landscaping making it so absolute privacy is assured.
To the front is an unrestricted panoramic view of the sea, the entire Marmora Bay, the St, James Hotel and condomiums.
Exclusive homes on the surrounding hills and international personalities are drawn to the area because of the privacy it affords.
We accept



Strategic Alliances
We also advertise our properties internationally on the following websites:
Contact Us
Owner/Founder


Dominique D'Aloia,
+1 (268)-725-4128
dominique@paradisepropertiesconnection.com

Paradise Properties Connection Ltd.
,
English Harbour, St. John's, Antigua, W.I. ©2005-2023
Paradise Properties Connection Ltd.
St. John's, Antigua, W.I. ©2005-2023